DOREME Basic Microblading Pigment Set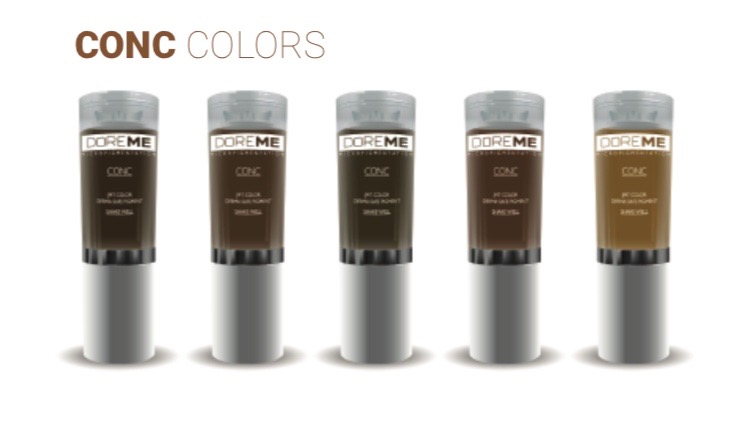 DOREME Basic Microblading Pigment Set
Get the best price by choosing a preselected bundle based on our bestsellers!
This range of pigments is perfect for a beginner or someone that wants to see what DOREME Korean vegan pigments are all about.
DOREME pigments are high quality, the perfect, realistic shades that will have your clients "ooh-ing" at your color match skills! They are a cross between liquid and cream and can be diluted to use with your EXY machine for perfectly matched shading! To achieve this, use our permanent sealer and brow booster (add on for only $38 for both!).
You'll be surprised at the easy to use consistency and the bold strokes you achieve with these conc pigments. It is highly recommended to use one drop of brow booster in your pigment cup to implant the pigment into the skin with sharper, crisper and more solid healed strokes. Using DOREME pigments will improve your confidence as an artist as you'll see improved retention and more pigmented results.
The included shades are some of our best selling tones.
Your set includes the following:
Toffee (Warm)

Milano Brown (Cool)

Cashmere (Warm)

Java (Warm)

Khaki Brown (Cool)

Slate (Cool)