DOREME Organic Machine Pigments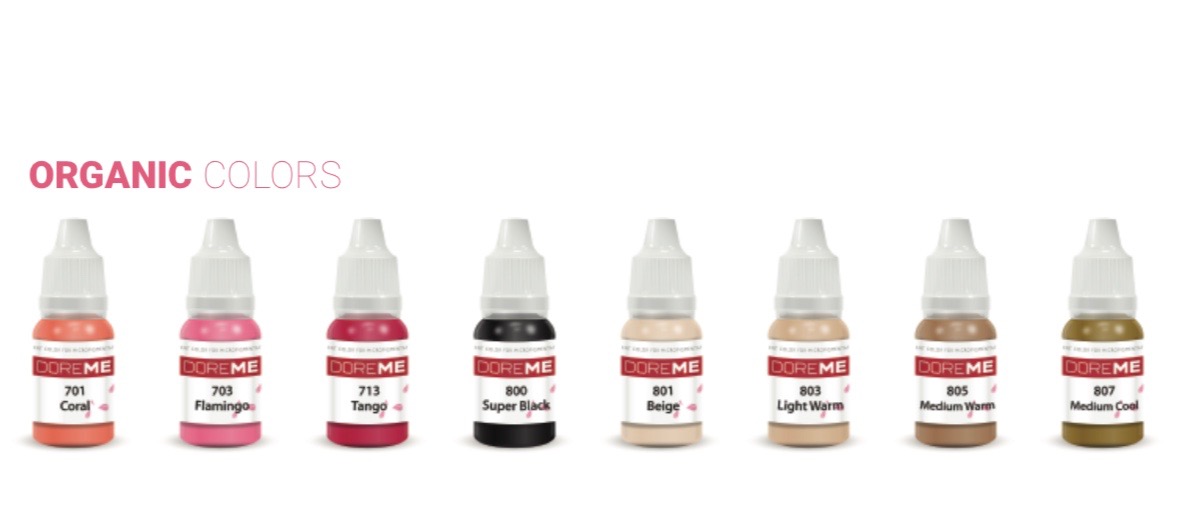 DOREME Organic Machine Pigments
DOREME organic pigments are the best for your most conscious clients! Our clients love knowing that we use high quality pigments with no traces of heavy metals.
Using a sharp blade and the right depth, and a skilled technician will not see any change in the color of the pigment over time. Your strokes will become powdery and slowly fade to nothing! In most cases, clients require a touchup at 9-12 months.
Requires dry healing with nothing on the brows for 4 days
Ingredients: Vegetable Glycerin, Alcohol & Water
Additional ingredients vary by shade and are listed on the bottle along with lot number and expiration date.
Organic pigment/ 10ml

Liquid type for PMU by machine

No turning reddish after healing process

Certified "Excellent" by Dermatest;

Heavy metal and safety test in Korea

Made in Korea