EXY Permanent Makeup Machine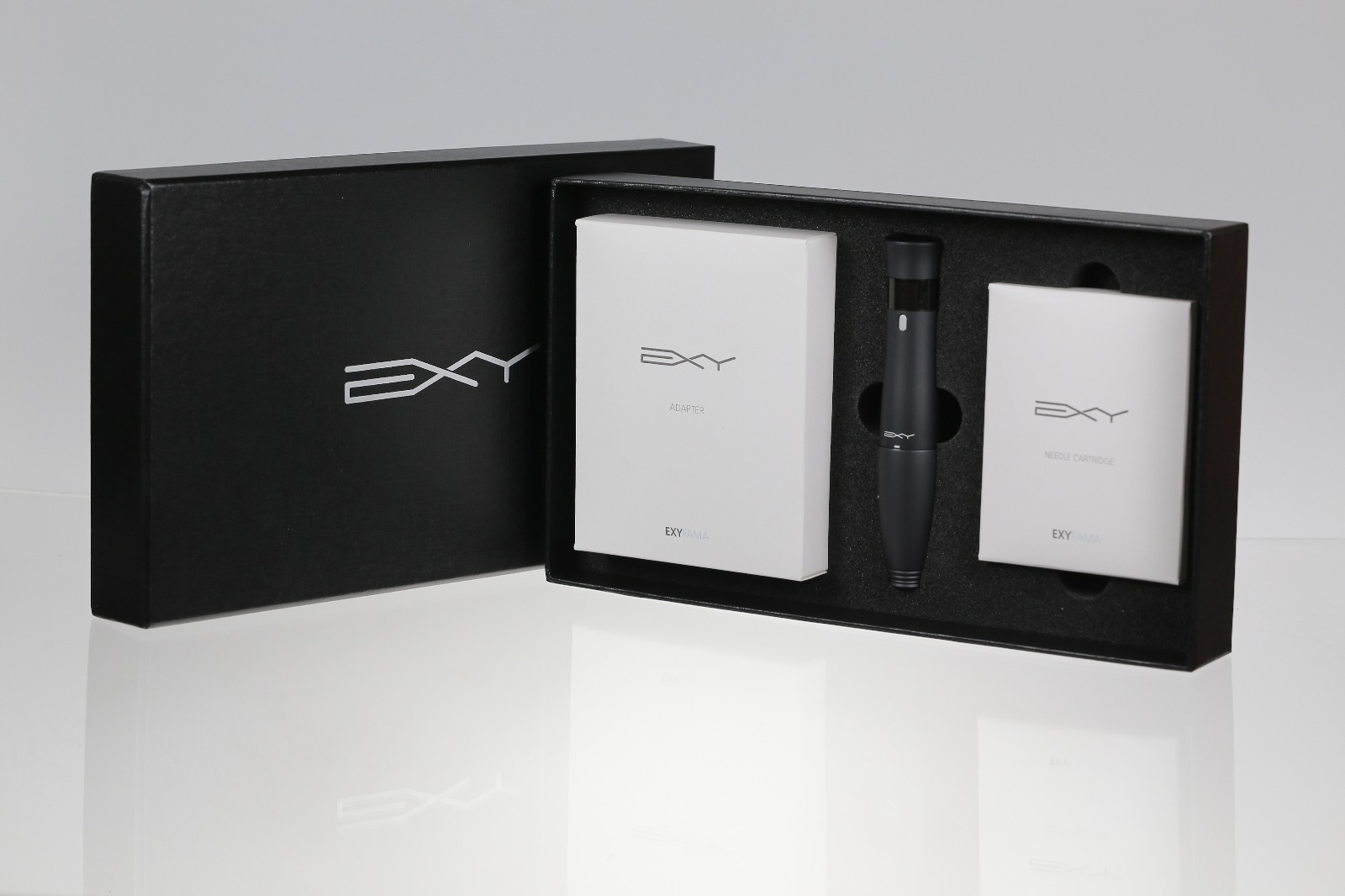 EXY Permanent Makeup Machine
The EXY Fully-Digital Cosmetic Tattoo Machine has been manufactured in South Korea since 2014, and is still a fully Korean-manufactured machine.
The machine is capable of accepting 8 different cartridges including nano cartridges, shaders and flat cartridges. The complete needle description and pricing is detailed in the table below.
This beautiful machine has a lightweight high-grade aluminium construction with a matte black finish. It's capable of running at 9 speeds, from slow speeds for ombre and powder effects to higher speeds for nano and line work, all with a digital speed indicator on the upper portion of the machine. The needle depth is also fully adjustable from zero to 3mm.
The EXY machine comes with a one year manufacturer's warranty. The factory will attempt to repair the machine first, and will replace the machine with a brand new one if it cannot be repaired.
We are the only approved U.S. distributor of the EXY machine. Your machine includes the sample needle kit and standard U.S. adaptor.
sold out